VaultsX Overview – Accredited Investors Only
Invest in VaultsX Innovation ETF Shares Now
Download VaultsX SeriesI LP Overview
WHY INVEST IN VAULTSX FUNDS?
Exposure to Innovation and Unique Markets:  Aims for thematic exposure to innovation and markets across industries through patented technology and cost advantaged claims processing.
Growth Potential: Aims to capture long-term growth with negative correlation to traditional equity, debt and commodity markets.
Tool for Unique Diversification:  Offers a complimentary tool for diversification due to little to no overlap with traditional markets.
Grounded in Research and Science:  Unlike many research driven strategies, VaultsX actually owns and develops the majority of intellectual property claims which eliminates the middle man.  Many funds "research" others work and innovations, VaultsX actually creates innovation through IP development across markets through an exclusive Advisor Agreement.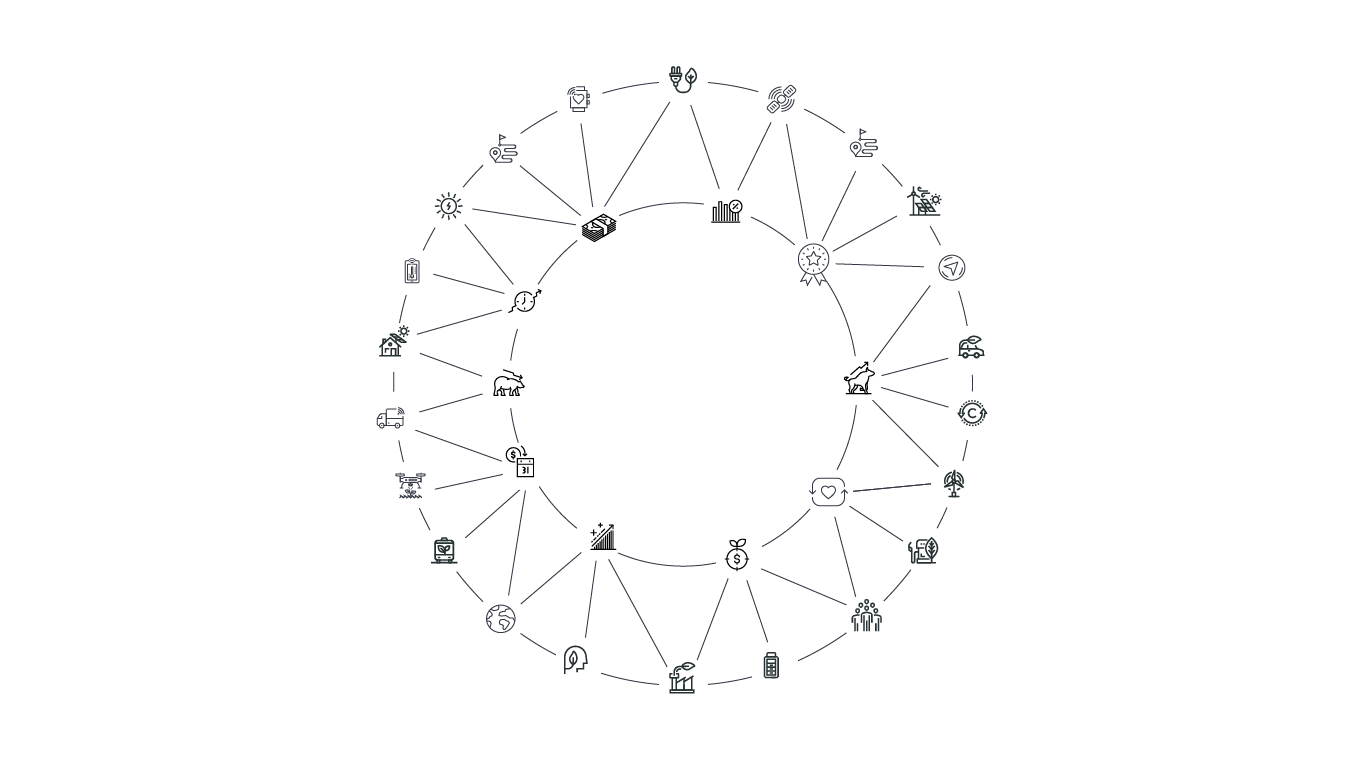 Strategy:  Investing in claims and related strategies which disrupt current markets and processes with 90% improvements in cost structures.
Inception Date:      March 2021
Portfolio Manager: Erik Simpson
Fund AUM:  $50 MM
Advisor:  SimpsX Technologies LLC
VaultsX Series I Close: April 30th, 2021
Fees:  3% management / 30% incentive fee
High Water Mark:   Yes
Minimum Investment:  $1 MM
Subscriptions:  Daily on CirclesX.com
Liquidity: Daily on CirclesX.com
Redemptions: Daily with 50% gate provision
Redemption Notification:  Daily on CirclesX.com
Structure: Onshore 3(c)7; Offshore 3(c)7
TOP 10 HOLDINGS            as of Dec 2021
VAULTSX is an actively managed Exchange Traded Fund (ETF) for accredited investors that seek long-term growth of capital.  It seeks to achieve this investment objective by investing under normal circumstances primarily in at least 65% of its assets in claims markets which are covered under the intellectual property of the Advisor.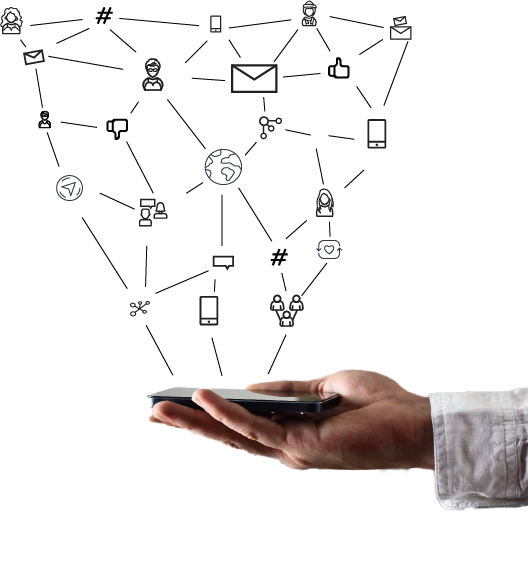 Name                            Weight
1              Texas Uri Claims      11%
2              MSP Claims                9.9%
3              Energy Futures         25.3%
4              NavigationExc IP I   1.3%
5              RoutingExch IP I       1.3%
6              Diabetes Bio IP I       1.3%
7              Biometric IP I             1.3%
8              Bio-Search IP I          1.3%
9              EnergyExch IP I         1.3%
10            Atherosclerosis         1.0%
Holdings are subject to change.
FUND PERFORMANCE
VAULTSX MASTER FUND GROWTH OF 10,000 USD SINCE INCEPTION
Past performance does not guarantee future results. The performance data quoted represents past performance and current returns may be lower or higher.  The investment return and principle will fluctuate so that an investors shares when redeemed may be worth more or less than original cost. Returns less than one year are not annualized.
                      1-month    3-month      YTD         1 Year     3 Years       5 Years
VaultsX       9.15%           22.5%          45.02%      N/A         N/A               N/A
S&P 500      3.02%          7.43%         12.4%       18.4%     10.54%       12.19%
INTELLECTUAL PROPERTY CLAIM BREAKDOWN
Geolocation Exchanges                                                                                      15%
Social Network Exchanges                                                                                14%
Exchange Algorithms                                                                                          16%
Sector Exchanges (Agriculture, Transit, Freight, Power, etc.)                 21%
Biometric to Food Algorithms                                                                         13%
Legal Claim Exchanges and Claim Processing                                         13%
Augmented Reality on IoT devices                                                                8%
Insurance                                      11%
Health Care                                  9.9%
Navigation Technology          25%
Internet of Things                    25%
Financials                                     7%
Network Technology               14.1%
Real Estate / Energy                 8%
Holdings are subject to change. The Intellectual Property Claims Breakdown is based on patents granted and pending with the United States Patent and Trade Office, Patent Cooperation Treaty ("PCT") system and individual country patent offices.  Prosecution history may be obtained with the United States Patent and Trade Office or with https://CirclesX.com/patents  
Before investing you should carefully consider the Funds investment objectives, risks, charges and expenses.  This and other information is in the VaultsX Limited Partnership Agreement which may be obtained at https://CirclesX.com/vaultsxlpa/ . Please read the VaultsX Limited Partnership Agreement carefully before you invest.
The principle risks of investing on the CirclesX platform for the VaultsX Series I LP include:
Intellectual Property Risk:  Patents are the primary means of protecting IP and represent a rule-of-law guarantee akin to a deed's role in protecting the ownership of land. The Founders of the United States wrote patent protection into the Constitution to "promote the progress of science and the useful arts," and Abraham Lincoln revered patents for adding "the fuel of interest to the fire of genius." In 2014, IP-intensive industries in the United States accounted for $6.06 trillion in value-added, or 38.2 percent of U.S. gross domestic product (GDP). IP-intensive industries supported 45.5 million jobs in 2014 alone, about thirty percent of all employment., according to a recent study from the U.S. Patent and Trademark Office.  To ensure the protection of patents in the U.S. and around the world, SimpsX Technologies LLC supports a careful legislative and regulatory approach to any changes in the patent system that doesn't undermine inventors' rights. To bolster the strength of the U.S. patent system, SimpsX Technologies LLC supports efforts to fully fund the United States Patent and Trademark Office.  
Legal and Jurisdiction Court Risk:  Efforts by some businesses to avoid paying fair and reasonable royalties for the use of our intellectual property may require the investment of substantial management time and financial resources and may result in legal decisions or actions by governments, courts, regulators or agencies, Standards Development Organizations (SDOs) or other industry organizations that harm our business. Changes in our patent licensing practices, whether due to governmental investigations or private legal proceedings challenging those practices, or otherwise, could adversely impact our business and results of operations. The continued and future success of our licensing programs requires us to continue to evolve our patent portfolio and to renew or renegotiate license agreements that are expiring or to cover additional future patents.
Regulatory and Legal Risk: The enforcement and protection of our intellectual property may be expensive, could fail to prevent misappropriation or unauthorized use of our intellectual property, could result in the loss of our ability to enforce one or more patents, and could be adversely affected by changes in patent laws, by laws in certain foreign jurisdictions that may not effectively protect our intellectual property and by ineffective enforcement of laws in such jurisdictions.
Pandemic Risk: The coronavirus (COVID-19) pandemic has had an adverse effect on our business and results of operations, and may continue to impact us in the future.
General Risk: Our business may suffer due to the impact of, or our failure to comply with, the various existing, new or amended laws, regulations, policies or standards to which we are subject. There are risks associated with our debt and leverage.  Failures in our products, or in the products of our customers or licensees, including those resulting from security vulnerabilities, defects or errors, could harm our business.
FUNDS ARE NOT FDIC INSURED – FUNDS HAVE NO BANK GUARANTEE – FUNDS MAY LOSE VALUE
Financial Professionals and Institutional Investors contact our sales at 832-916-2001 | funds@circlesx.com | circlesx.com
This document does not constitute a solicitation for any investment or investment product.
Copyright 2021, SimpsX Technologies LLC. All rights reserved.