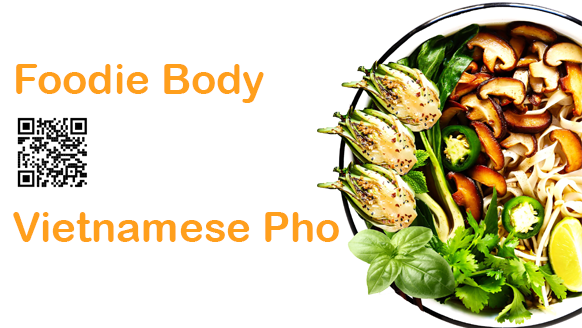 Ingredients
4-6 SERVINGS
Vegetables:
1 Baby Bok Choy
3-5 Shitake or Royal Trumpet or Blue Oyster Mushrooms
1 Sliced Carrots
1 Bell peppers
1 Red Onion
3 Clove Garlic Minced
1  lemon or lime
2-3 tablespoons Olive Oil
Broth:
3 Cloves Garlic Sliced
3 Tablespoons Ginger
1-2 onions (red or white)
2 quarts distilled water
Noodles:
 Traditional Rice Noodles (may be thin or medium based on your preference)
Noodles will be cooked seperately to avoid over cooking and a fresh al dente texture.
Spices:
Salt to taste
Pepper to taste
Finishing Soy Sauce
Optional Spices (Just depends on your preference):
Star Anise
Whole Cloves
Cinnamon Sticks
Cardamom Pods
Coriander Seeds
Toppings to finish:
Fresh Herbs such as basil (, cilantro, mint, dill or more
1 package Bean Sprouts
Lime wedge to flavor broth and garnish
Jalapeno or Serrano for optional kick
Preparation
The broth
Step 1
Sauté the onion, garlic and ginger and optional spices in a large stock pot for 3-5 minutes to caramelize.
Add the distilled water.
Then cover and let everything simmer together for at least 30 minutes so that all of those flavors can meld.
Some strain the broth, but we leave the broth flavorings in for fiber enhancement.
The Veggies
Step 2
Sauté remaining vegetables with olive oil or water while the broth is simmering.
The Noodles
Step 3
Meanwhile, as the broth is simmering, cook the noodles al dente according to the package instructions. Drain in a strainer, then toss briefly with cold water to prevent the noodles from continuing to cook, and set aside. (I also recommend tossing the noodles with a drizzle of oil — such as sesame oil — to prevent them from sticking.)
Assembly
Once everything is ready to go, add a handful of noodles to each individual serving bowl. Then ladle the simmering hot broth (with veggies) into the serving bowls. Top with lots and lots of garnishes.
Vietnamese Pho Watch us make it here